Toyota Tundra vs. Tacoma. Full size vs. midsize. Both solid choices. Whether you are in the market for a 2019 Tacoma or 2019 Tundra, or even a pre-owned one, here are important things to consider when choosing between them.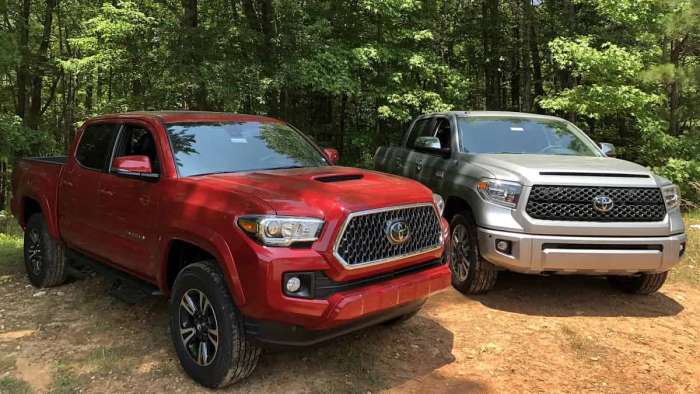 Toyota has put itself in an incredibly strong position. They have the truck market cornered, whether you are looking at a full size or midsize truck. Tundra vs. Tacoma. Virtually the same yet very different. Tomato - Tamahto. Pa-Tundra – Pa-Taco. They are known for toughness and long-term reliability. Both trucks lead the field in
2019 Highest Resale Value
across all vehicles. Solid.
6 Factors When Choosing 2019 Toyota Tacoma vs. 2019 Toyota Tundra