The very dynamic looking 2018 Toyota CH-R initially promises an exhilarating drive and ride experience. Arguably the most visually thought provoking compact crossover on the road today, Toyota CH-R fails to deliver in three important purchase consideration categories.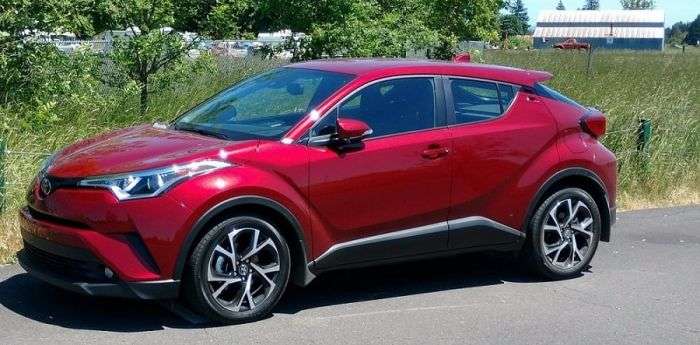 One of the coolest and most drive-dynamic looking vehicles on the road today just happens to wear the Toyota Bull Horns. CH-R is fat, chunky, and exhibits enough chassis clearance to roam off road. Yet that is but one of the counter intuitive shortfalls of Toyota CH-R., it doesn't come to market with an all-wheel-drive, or real-time 4 wheel drive option.
The all-wheel drive short fall is #1 on our important purchase considerations when buying an all weather vehicle for anywhere but the Sun Belt, or, Southern California -- smack dab in the middle of the decades long ongoing sales battle for car brand supremacy between Japanese auto maker rivals Honda and Toyota. Coming to market a year behind Honda's well received HR-V, you won't find an all-wheel drive option for Toyota CH-R.
Which one's best for you? CH-R, HR-V or Mazda CX-3 ?
2018 Toyota C-HR Fails to Deliver 3 Important Purchase Considerations