The midsize 2017 Toyota Tacoma TRD wins big in a state where trucks are huge.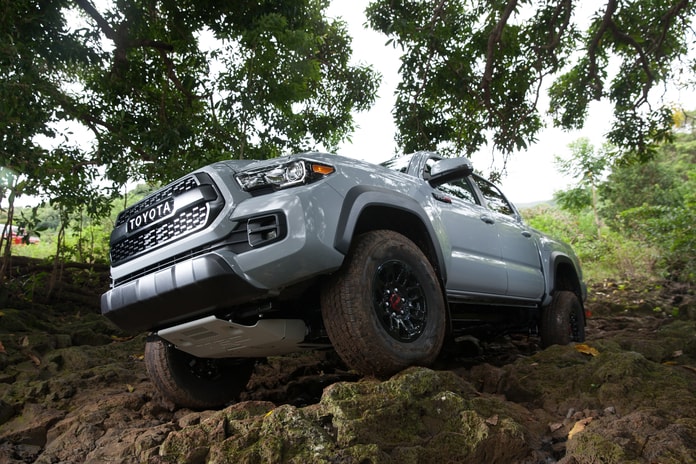 The Toyota Tacoma TRD Pro midsize pickup has won numerous awards from many organizations and publications. However, one of the toughest and most coveted of all is the Texas Auto Writers Association (TAWA) Truck Rodeo award for Mid-Size Pickup Truck of Texas. The
Tacoma TRD Pro
just won it. Again.
Held at the 1,600 acre Longhorn River Ranch just outside of Dripping Springs, Texas, the challenging off-road courses represent the vast terrains Texans enjoy across the state. Winding on-road courses along the Onion Creek and highway sections round out the full range of testing. Being assembled in Texas, the Tacoma TRD Pro is right at home in the environment.
2017 Toyota Tacoma TRD Pro Is Official Midsize Truck Of What State?