The 2016 Toyota Prius was named the 2018 Wheels TV Previously Owned Vehicle Award. Here's why.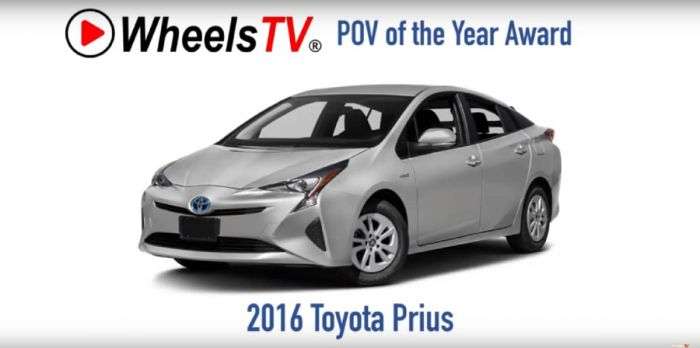 The 2016 Toyota Prius has been named the 2018 Wheels TV Pre-Owned Vehicle of the Year. The Prius was the top-ranked vehicle by a panel of some of America's most experienced automotive journalists from Wheels TV and the New England Motor Press Association.
The 2016 Prius was the first year of the fourth generation of the legendary Prius. Not only did the 2016 Prius improve on fuel economy, it also added a better driving experience, standard active safety, and a bold new exterior design. The new Prus Hybrid is also the basis for the top-selling affordable EV in America, the Prius Prime.
2016 Toyota Prius Earns Pre-Owned Vehicle Award From Wheels TV and New England Motor Press Association