We compare and contrast two of the best compact crossovers in America, the 2018 Mazda CX-5 Grand Touring and the Toyota RAV4 Adventure.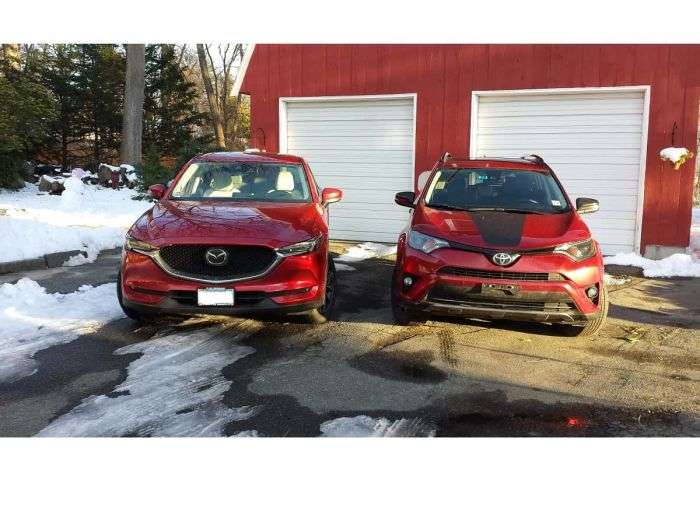 In our latest installment of which is your pick, we compare two of the most interesting compact crossovers on the market today in America. The first is Toyota's newest trim to a very old design of the RAV4.
The RAV4 is about to be redesigned
, but before it goes, Toyota has created the $33,030 Adventure trim for those who like their crossover with a bit of off-road edginess. The second is the polar opposite. The $ 33,585 2018 Mazda CX-5 Grand Touring Premium is perhaps the plushest and most luxurious main****** branded crossover in America today. We drove them back to back and explored the special touches that make them stand out. Here is what we found.
2018 Toyota RAV4 Adventure AWD vs. Mazda CX-5 Grand Touring - Which Is Your Pick?